To request a lecture, please send an email to lectures big. For inquiries relating to recruitment or questions about our available positions, please write to people big. BIG L transcends traditional disciplinary boundaries by weaving together building and landscape, planning, and programming, indoor and outdoor, public and private, to generate unforeseen typologies and synergies between the built and the grown.
We develop generous amenities for all through collaborative processes to create places people are proud of, love, and care for, allowing them to thrive through constant renewal fostered by the communities they serve. BIG L engages in the adaption and mitigation of climate change, focusing on addressing sea level rise and storm surge risks threatening our coastal cities. The scale, both spatial and temporal, at which those phenomena occur forces us to rethink the ways landscape designers, architects, and engineers seamlessly collaborate and join forces with governments, agencies, and communities for a fruitful public design process.
BIG L engages in a broad range of mandates including placemaking, biophilia, coastal resiliency, master planning, and future-proofing projects. To make these visions come true, we strategically engage stakeholders, communities, institutions, and the broader design field during our design process. This is achieved with inventive landscape typologies, from residential to work spaces, inviting people to re connect with nature and the elements. At BIG we practice knowledge driven design. To stretch the boundaries of the physical, financial, regulatory and environmental limits of design, we need to surround ourselves with the best experts in the fields outside our own expertise in architecture.
With an in-house team of engineers, we have learned how much more impactful our design thinking gets — having this expertise internally is the inevitable step towards the silo shattering interdisciplinary design innovation that we want to bring to the world. BIG E covers a wide range of disciplines including structural and MEP engineering as well as indoor climate, daylight and energy analysis.
Spaces of Global Cultures: Architecture, Urbanism, Identity
We work closely with our architects and designers from conception to completion and focus on creating an engineering story which compliments and reinforces the architectural narrative. BIG E not only considers what structural solutions are economic and buildable but, more importantly, how our knowledge of forces and materials can support our investigations and architecture.
Statical studies show how the flow of force may shape the building form, how the disposition of columns may help to delineate between different functions or how the arrangement of roof beams may modify natural light. Our solutions are often developed from the bottom-up as a direct consequence of site-specific environmental conditions.
Technical simulations are used to understand the complex interaction between the built environment and the natural environment, such as daylight, acoustic comfort, shadow casting, solar radiation to inform a wide variety of architectural concerns ranging from the overall massing and orientation of the building to the specification of the ventilation system and facade. BIG is a Copenhagen, New York and London based group of architects, designers, urbanists, landscape professionals, interior and product designers, researchers and inventors.
Where the design intelligence gets manifested into the material world, we have increasingly encountered that our imagination has been limited to what was already on the shelves.
Immateriality in architecture: the users' spatial experience in the context of Bahrain
We feel we can close the gap and really make our interest in product design a literal extension of our efforts in architecture. Our efforts in product design ensure that our vision carries through from the big picture to the small details. By rigorously combining strong concepts with a fine eye for details, fit and finish, we ensure that our products can easily live in any interior environment.
The The Gople lamp , which we developed in collaboration with Artemide came out of the need to provide ambient and functional lighting to aid in plant growth. And often our work becomes a merging of disciplines, where our product design and interior design efforts fuse together to create beautifully functional spaces. For WeGrow, our custom designed elements encourage openness and education through play, exploration and discovery. Rather than arbitrary aesthetic or stylistic prejudice, all decisions are based on project specific information — Information Driven Design.
Our effort as architects is sandwiched in the window of opportunity between analysis and implementation. And our influence happens in the translation from information to material. BIG IDEAS is an internal technology driven special projects unit, expanding the traditional scope of the architect into the realm of information and material.
On the other end of the spectrum where the design intelligence gets manifested into the material world, we have increasingly encountered that our imagination was limited to what was already on the shelves. Through our collaboration as part of KiBiSi — our design partnership with Kilo Design and Skibsted Ideation — we have explored personal technology, urban mobility and furniture. As daylight analysis directly influences the building geometry and as studies of thermal exposure, conditions the building envelope, we are increasingly relying on technical simulations that would traditionally be part of the engineering scope.
To speed up the feedback loop between design and analysis, between trial and error, we have internalized the environmental analysis into our own office. Daylight, sunshine, thermal exposure, airflow, turbulence, wind, space syntax and traffic flow are technical simulations we now control to enable ourselves to make designs that are literally shaped by the forces that surround them.
We still collaborate with the best technical experts to tap into the cutting edge at the horizon of the profession, but we have found it necessary to educate ourselves to wield the digital tools of design. Not just building information management or digitally aided design but also environmental simulation must become part of our architectural tool kit. Our expanded parametric design tools are helping us start to formulate a vernacular architecture 2.
Rather than accepting the inhibitions from the architectural scope starting too late and leaving too early — missing out on both research and production — with BIG IDEAS were are starting a new journey to explore new intellectual territory in both the digital and material realm. You need upgrade your browser to see the projects. You need upgrade your browser to see the globe. Corbetta Award for Quality Concrete Merit, STC — ST. Work Life United.
Persian art and architecture
Soundtrack by Mikkel Metal. Bjarke Ingels. Agustin Perez-Torres. Andreas Klok Pedersen. Beat Schenk. Brian Yang.
Catherine Huang. Daniel Sundlin. David Zahle. Jakob Lange.
Jakob Sand. Kai-Uwe Bergmann. Leon Rost. Martin Voelkle. Thomas Christoffersen. Aileen Koh. Aina Medina Girones. Alberto Menegazzo. Alex Ritivoi.
Etymological Dictionary of Succulent Plant Names!
The Phenomenon of Architecture in Cultures in Change.
Architecture News.
The Christmas Wish;
Internet resources.
Jewish Studies at the Turn of the 20th Century (Volume 2 : Judaism from the Renaissance to Modern Times).
Alexander Matthias Jacobson. Alice Nielsen. Ana-Maria Vindfeldt. Anders Bruntse. Anders Holden Deleuran. Anders Kofod. Andrea Megan Hector. Andrea Suardi. Andreas Bak. Andy Coward. Anne Brown Frandsen. Anne-Charlotte Wiklander. Annette Jensen. Artemis Antonopoulou.
CRC Press Online - Series: The Classical Tradition in Architecture
Borko Nikolic. Camilla Breuil. Camilla Miehs. Carlos Ramos Tenorio.
Theory of architecture!
Principles of ALS Care (AAOS);
Bibliography!
Particles and Nuclei: An Introduction to the Physical Concepts;
Catherine Lun. Chiu Fai Can. Christian Eugenius Kuczynski. Claudia Micula. Cristina Gimenez. Dalma Ujvari. Derek John Lange. Dimitrie Grigorescu. Dominic James Black. Dominik Mrozinski. Duncan Horswill. Enea Michelesio. Eric Li. Eskild Schack Pedersen. Eva Seo-Andersen. Filip Jacek Rozkowski. Francisco Castellanos. Francois Ducatez. Frederik Lyng. Frederik Skou Jensen.
Cultural Architecture (1st Edition)
Cultural Architecture (1st Edition)
Cultural Architecture (1st Edition)
Cultural Architecture (1st Edition)
Cultural Architecture (1st Edition)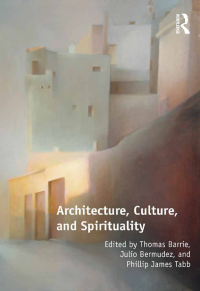 Cultural Architecture (1st Edition)
Cultural Architecture (1st Edition)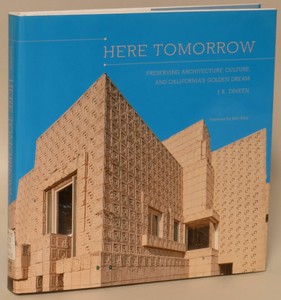 Cultural Architecture (1st Edition)
---
Copyright 2019 - All Right Reserved
---